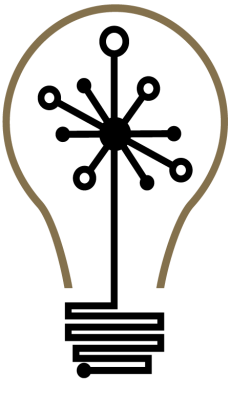 The point of research isn't to produce data.
Successful research doesn't just generate insights, it changes how you think, it shapes your strategy, it becomes part of your business proposition.
At Fuse Insights, we're award-winning researchers, but more than that, we've been research clients, and we've been in your shoes. We understand that you're not just collecting data; you need answers and business outcomes. And you need a research partner that can guide you from data, to insight, to impact.
Read More
The research agency we wish we'd had as clients
If you work with research, at some point you've probably seen a 100-page deck, or a set of data tables, and wondered "what do I do with this?!"
We know the feeling,
we've been there.
We understand the challenges you face. We know that for you, research is a stepping stone to a better product strategy, it's the material for a compelling marketing story, or it's the proofpoints for a pitch.
Our background is in making research relevant and valuable; not only do we provide end to end research solutions, we help you turn research into the business outcomes you need.
Every research project starts with a why. Why are you doing this research; why is it important? And everything in the project ties back to that why.
Maybe you need to answer a particular business challenge, tailor a product offering to a specific audience, create a compelling marketing story – or something else entirely. Whatever the business need, we partner with you to ensure the research achieves your objectives in a robust, relevant way.
You'll never get a 100-page deck or be left with a set of tables wondering what to do next.
Instead, we'll give you a three-line summary, a strong narrative for a conference, an engaging infographic or a detailed whitepaper. We create materials that generate the business impact you need from the research.
We think that in research, the methodology you use is less important than what you get out of it, but we also understand that sometimes you just need a short survey or a series of in-person interviews.
Either way, we have what you need: we use a wide range of tools and work with trusted partners for more sophisticated approaches.
Quantitative Solutions

Surveys: Small & quick to large & complex
MaxDiff, TURF and conjoint designs
Online and telephone interviewing

Qualitative Solutions

Focus groups
Online discussion groups/ bulleting boards
In-depth interviews in person, by telephone or online

Non-response techniques

Neuromeasurement
Biometrics
Other non-response-based approaches

Design & Writing

Whitepapers
Infographics
Conference presentations
If you already have data, or if you want expert guidance on a project that's underway, we also offer consulting services on an as-needed or project basis.
Whether you know exactly what you need, or don't quite know what research is best, get in touch, and we'll work with you to develop the best research solution for your budget and business needs.
We've developed our approach over years of working in the research industry in Canada, Europe and further afield; and we've had the pleasure of working with organisations across industries, winning major research awards for our work along the way. Here's just a small selection of the companies we're worked with in that time.